Every Second Counts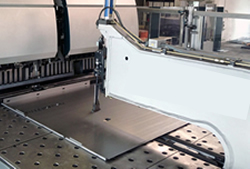 The order and on a timely functioning of your equipment is an impeccable operation of your systems for the metalworking industry. 

At the end of commissioning, it is crucial for your production, that the expiry of this takes place in the shortest possible time in order to increase the production speed.
We make commissioning for S4 and P4 with subsequent programmer u. Operator training.